The Instagram Algorithm and How to Work around It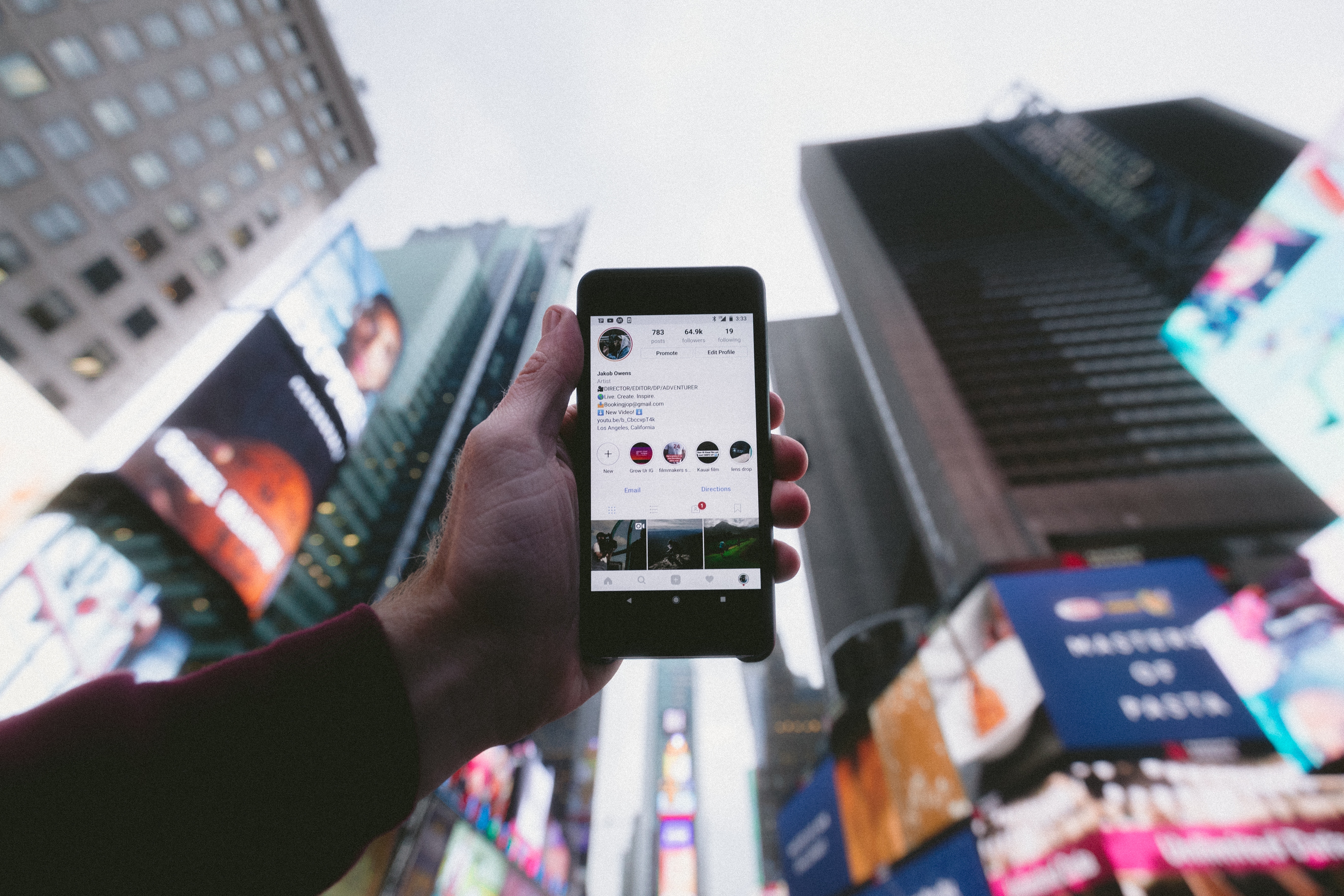 If your business is looking to create engagement with your customers and to increase your overall reach and visibility, then Instagram may be one of the best social media platform recommendations for you. Instagram is a social media engagement beast. In terms of generating engagement, it is way more effective than its parent-company, Facebook. Its reach is not to be ignored either. It has a whopping billion active monthly users, and over 500 million active daily users as of 2019. Among these users, 80% live outside the USA. This means any quality content you create in the platform has the potential to reach global audiences. With such a huge following, it is not surprising that more and more businesses are jumping into Instagram marketing strategies.
Like any social media platform, Instagram runs on an algorithm to determine how posts are going to be displayed on user feeds. Understanding the specifics of this algorithm and learning to work around them is essential to maximizing the platform's engagement capabilities and reach. 
The Instagram Algorithm
The Instagram Algorithm is all about user engagement. Engagement is created when users interact with content or with other users. Instagram allows you to create content in the form of 5 different media: photos, short videos, Instagram Stories, Live, and TV. Each medium provides different opportunities for user interaction. To photos and videos, interactions may mean viewing posts and staying for good amounts of time, double-tapping or 'liking', saving posts, sharing them, leaving a comment, and/or replying to comments on a post. To Insta-Stories, Live, and TV streams, interactions may come in the form of watching the streams, leaving comments, reacting with emojis, and answering questions or polls via interactable stickers. All these interactions translate to engagement for the Algorithm to read and interpret. Needless to say, being able to stimulate engagement with your Instagram content and marketing strategies can make or break your position in the Algorithm. It can determine the success of your Instagram marketing strategy.
The Instagram Algorithm analyzes your engagement and prioritizes the content you see on your Home feed and Explore tab feed accordingly. Its prioritization is based mainly on these 3 criteria: Relevance, Recency, and Relationship. Your understanding of these three is key to working around them and making the most of your Instagram business account. Below, we will explain what these bases of the algorithm are about, and how your Instagram marketing strategy can work around each one of them.
Relevance
Based on your past or recent engagements with user accounts, business pages, and other posts, Instagram's algorithm determines what content you may find relevant or interesting. Once it determines what it thinks are content you find interesting, it will push similar content to the top of your feed. Yes, this means that posts in your feed are no longer necessarily sorted in order of the date of publishing. Instead, the posts are sorted according to what Instagram thinks are the most interesting to you based on your past activities. The type of content you like, follow, or save are good indicators for the Algorithm to determine what things you find interesting. The hashtags you use or keywords you search are also effective indicators for the Algorithm. Once all these data are collected, Instagram Algorithm sorts your feed accordingly.
How you can make the most of this:
Because posts are now sorted according to a user's recent interactions, the best way to work around this is to consistently make engaging content to make users engage with you in the first place. The more users engage with your content, the more likely your business will appear at the top of their feeds. There are several techniques you can employ to secure a more engaging Instagram marketing plan. Start with posting high quality photos and videos. While your goal is to promote your brand and eventually make a sale, you do not necessarily need to blatantly sell your brand in every single post. Upload organic photos and videos of your staff and crew, your office, your behind-the-scenes. Create a personality with your feed and commit to it. Your captions can also enhance your photos and videos. Use questions and calls-to-action in order to initiate engagement. The interactable stickers you can use for Insta-stories can be very effective ways to ask questions. Longer captions or micro-blog posts are also becoming popular and are effective for users to view your post and stay for a few seconds longer. Finally, using the appropriate hashtag to go with your post can boost your visibility significantly. Having at least one hashtag can increase the engagement of your post by up to 12%. Instagram allows for up to 30 hashtags per post, so tag away! However, do not drown your post in hashtags. 10 to 12 well-picked hashtags should be able to do the trick. Additionally, remember to utilize all of Instagram's available media. Vary your posts from photos, live streams, and stories to get more chances of getting pushed into more users' Explore tabs.
Recency
While the Instagram Algorithm no longer sorts your feed according to the date of publication, it still gives priority to a post's recency. Once the Algorithm figures out what is relevant to you, it then makes sure that you see content that you have not seen before since you were last signed in. This means that every time you sign in as a user, you will not miss any of the new content of the pages that are interesting to you.
How you can make the most of this:
Because new relevant content is now more likely to get pushed to the top of a user's feed, it is important, now more than ever, to create content frequently and consistently. Post photos, videos, and stories frequently as part of your Instagram marketing strategy. Commit to a schedule or timeline and stick to it. It doesn't matter if your posts do not generate as much engagement as you would want. Afterall, it is still more likely for your audience to see and view your content when there is a post to begin with than when you leave your account with nothing. However, while low engagement should not discourage you, you should still aim to make sure that your posts will be seen by as many users as possible. One way to maximize your posts' visibility is to plan your Instagram posts and activities in accordance to the times when your most engaged audiences are most active on Instagram. You can do this by checking your business' Instagram account's Insights page. Instagram Insights will show your business account's statistics over the course of a week. It will show you data on your most engaged demographics and information on their engagement with you and your posts. There are several insights you can gather from this information to help you with decision making as you move forward. One of the key information you can see in the Insights page would be your demographics most engaged time of activity. With this information, you will be able to determine which times during the course of the day are your customers most active on Instagram. By answering that question, you can now plan your Instagram posts, stories, and livestreams accordingly. Engage your audiences at the times when they are most active. Meet them at their most convenient times. Keep your posts frequent and timely.
Relationship
This is a unique criterion that the Instagram Algorithm employs to sort your feed. About 90% of the posts of an Instagram users feed are posts by people with real relationship to the user (like a family member or a friend), and this seems to cater to that. However, this criterion still applies equally to all types of posts, whether it is posted by a business account or not. Essentially, with this criterion, the Algorithm sorts your feed depending on your relationship to the poster. The more interactions you have with the poster, the more likely their posts will appear on your feed. Because family members and friends communicate frequently, through exchanges in the comment sections and direct messages, it also becomes more likely for their posts to appear in each other's feeds.
How you can make the most of this:
This one may seem vaguer than the other two, but working around it is actually quite simple. This criterion sorts content based on relationships, and that's exactly what you should aim to build with your audiences — RELATIONSHIPS. This means your Instagram account needs to feel like a living breathing person. Let it have a personality to whom your customers can make real attachments with. Do this by talking to your audiences. Literally! Answer FAQs during live streams, ask survey questions and announce the results, tell literal stories on your Insta-stories! Most importantly, reply quickly! And don't use a bot to reply, either. With this strategy, not only are you building a lighthearted and approachable brand image, you are also pushing your content to the top of the algorithm… and to your audience's feeds!
Final thoughts for your Instagram Marketing Plan
Understanding the Instagram Algorithm is a powerful tool that your business must absolutely utilize in order to enhance your chances of becoming successful on Instagram. However, keep in mind that like in any social media platform, your account in the platform will always be bound to its rules and regulatory policies. This means that your account will also be bound to any changes to these policies and algorithms. As effective marketers and business owners, always keep up to date to any changes in the algorithms of all social media platforms you will choose to utilize. Remember that understanding the Algorithm is but a tool and that what really matters to your Instagram marketing strategy is good planning on how to maximize all these tools that are made available to you.